How Our Armored and Courier Services Work
Our professional services include money pickup and courier service for your valuables. We can do pickups at single or multiple locations to meet your needs. We are flexible and can adjust locations, pickup times, and routes as needed.
No matter the time of day or night, Gem City Armored Security can provide you with efficient and affordable courier service that protects your cash, valuables, and general safety. Our staff members are highly trained, licensed to carry firearms, and among the best armored truck drivers in Illinois.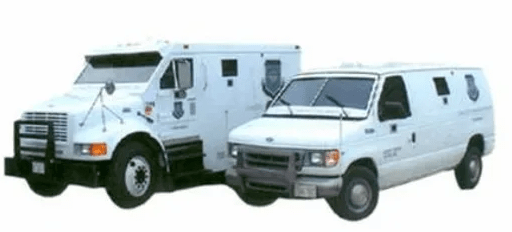 How Our Money Pickup Service Works
It never is wise to let cash or other valuable assets build up in your business or home. Doing so could make you a prime target for criminals. Our money pickup service enables you to safely move your cash and other valuables from your place of business or home to a bank or another secure location.
You can schedule a one-time money pickup service to move your money to a bank or another location that is more secure. We will send one of our armored trucks and a professional team to pick up your cash and relay it to the bank or a similar location.
How Our Valuable Courier Service Helps
Money is not the only valuable asset that you want to protect and transfer to another location. Our valuable courier service can help move just about anything of significant value to a more secure location.
Precious metals, jewelry, fine art, and many other items can be of very high value. We can help you to protect it against damage as well as theft. Our couriers are highly trained and act professionally at all times.
Schedule Money Pickup or Valuable Courier Service Today
Whether you need a one-time pickup or regularly scheduled service, Gem City Armored Security in Quincy provides you with the best available. We serve all of Illinois and can help move your cash and valuables to where you need them.
More than two decades of quality armored car and courier services have helped protect money and valuables for our satisfied clients. You can call us at (217) 228-9853 or contact us online to learn more and schedule your first service.